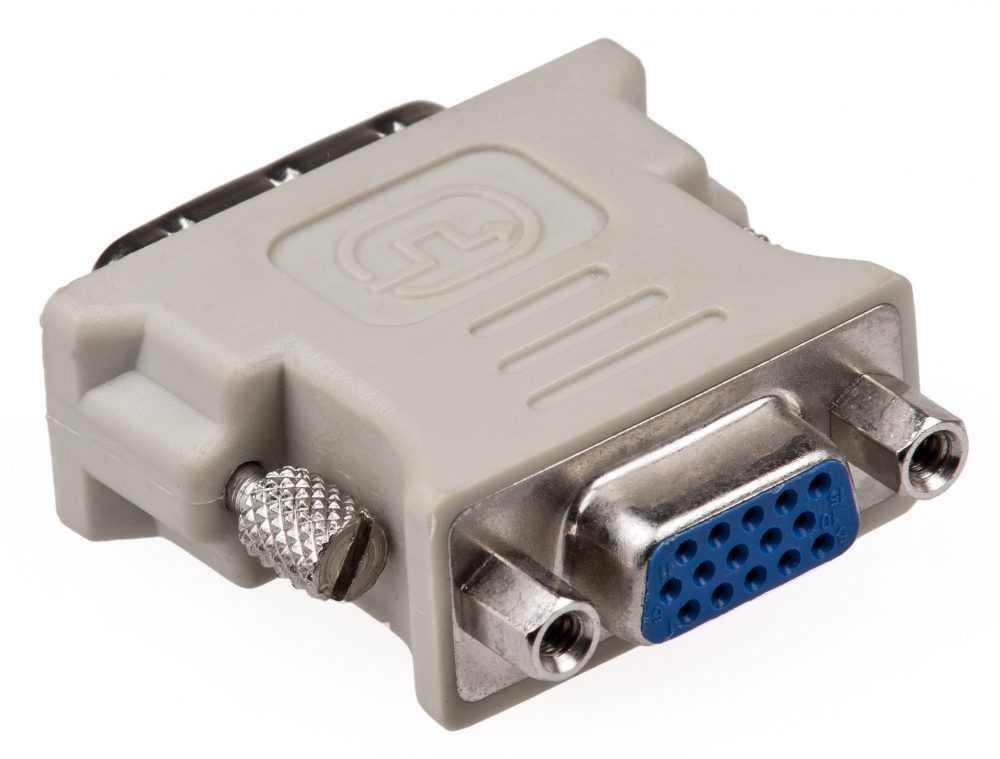 VGA-DVI Connecter
 Upgrades your multimedia enjoyment with a higher resolution picture featured by DVI-I (analog and digital) display devices.
With the Generic DVI TO VGA CONNECTOR, you can sync a VGA computer with a DVI-I monitor to watch your favorite movies, music, videos and games in improved image quality.
The DVI TO VGA ADAPTER/CONNECTOR helps you connect a VGA monitor cable with a DVI-I monitor so that if your CPU does not have a DVI-I port, you can still enjoy a DVI-I display quality to expand your entertainment immensely.
KSh464.00