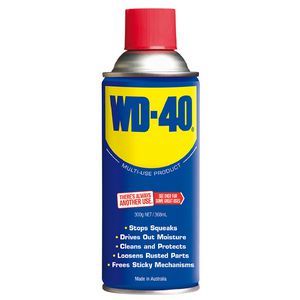 Computer Wd40 cleaning kit
WD-40 Multi Use Product contains a variety of lubricating ingredients so it can get under dirt and grease, dissolve adhesives, shield metal surfaces against corrosion and more. It has almost endless applications and is perfect for keeping handy around the house or workshop.
The pack contains 300 g.
You can use it to clean dirty or greasy surfaces, remove labels and stickers, protect metal surfaces from rust and corrosion, loosen stuck or jammed parts and more.
It is easy to apply and use so you can keep it handy until you need it.
WD-40 is ideal for use at home or in the trade industry.
KSh498.80