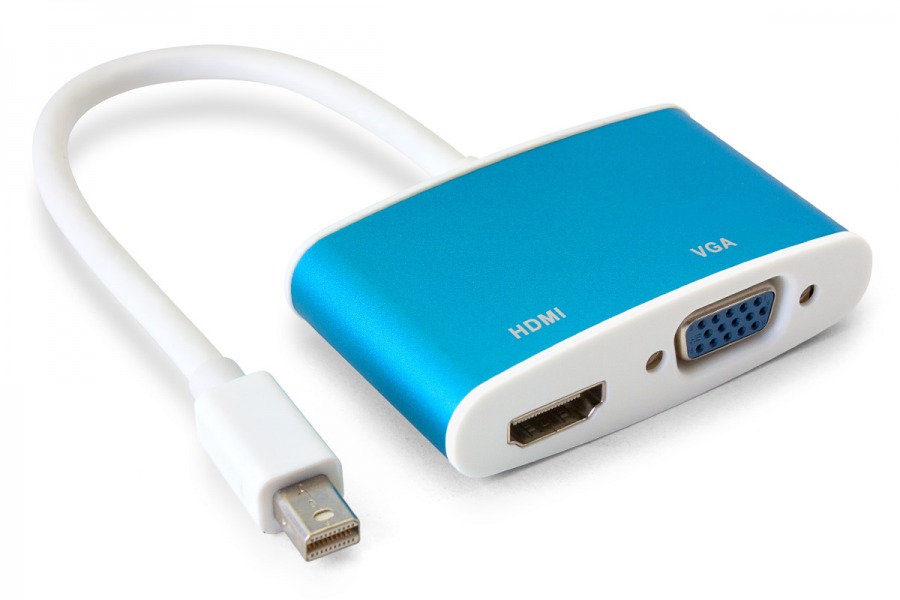 Mini display to VGA, HDMI Combo adapter
Compatible with Apple: iMac, Mac Mini, Mac Pro, MacBook Air, MacBook Pro 13 inch, MacBook Pro 15 inch, MacBook Pro 17 inch with Mini Display Port output.

 Also compatible with PCs with D++ Mini-Display Port outputs from Intel, ATI and NVidia.

Plug and Play. The best way to connect HD monitors, HDTVs, projectors, or other display devices to your computer or tablet.
KSh2,900.00